Post Construction Cleaning
Post-Construction Services
Nearing the end of a long arduous construction project, your tenants deserve the best finished space possible.

You also deserve a reprieve from common management issues like lack of communication, overly complicated processes, and no professional accountability from subcontractors.

Clean House Cincinnati provides the final wow your clients deserve and exceeds your expectations with an unimaginably smooth subcontractor experience.
In general, your tenants will spend a lot of money with you. They have the expectation that it will be spotless and ready to use the minute your last crew member leaves.

But in reality, there is fine construction dust on every conceivable surface. Clean House Cincinnati has the expertise and experience necessary to deliver a top-notch finish to your top-notch construction project.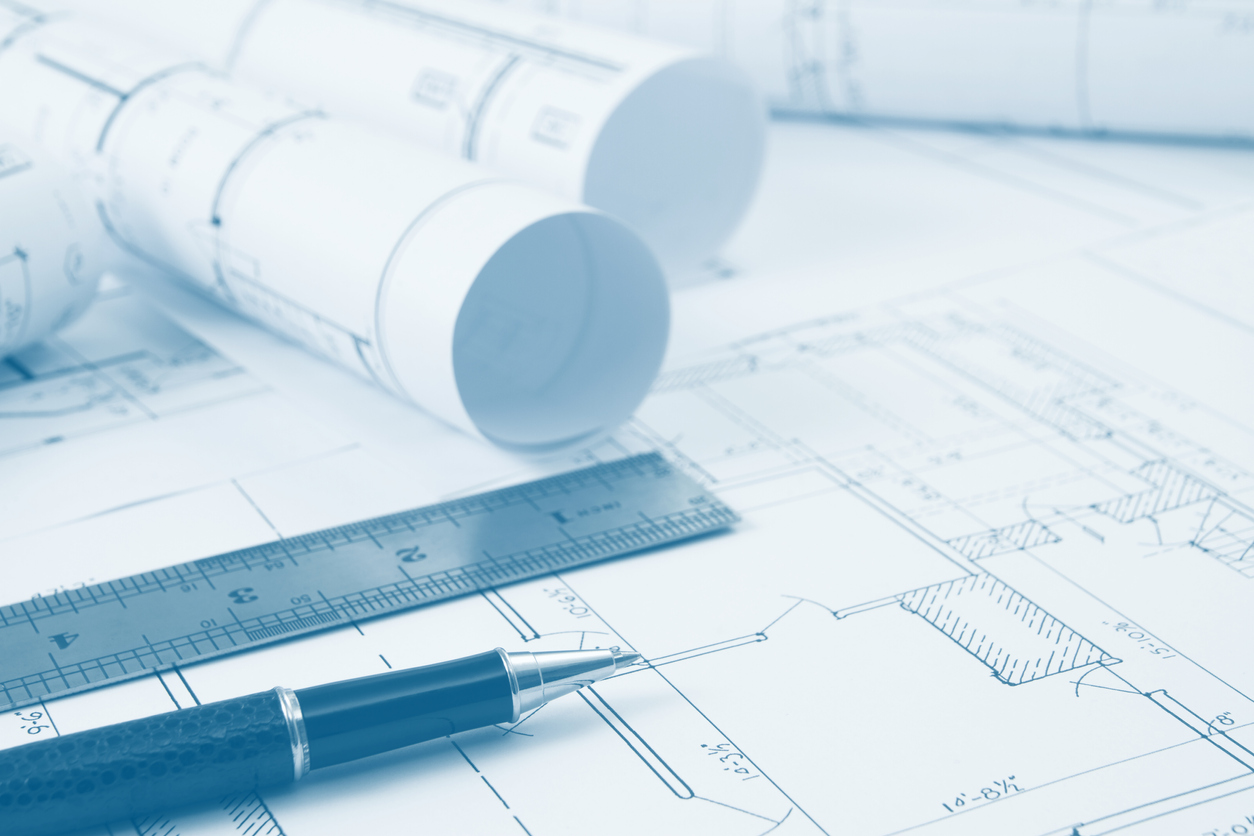 1. Having a properly training and well-paid workforce that shows up on time and works hard and efficiently.
2. Status updates via email to on-site PM with current status, timeline, percent of project completion, next planned workdays, and any other important details.
3. Accountable management and lead on-site each workday.
It takes a decent amount of planning and preparation to complete a large post-construction cleaning (PCC). Clean House Cincinnati has done many PCCs from simple kitchen renovations to large-scale commercial and residential buildings. This experience has helped us know exactly what supplies, equipment, and cleaning methods used to complete your project beyond your expectations.
Clean House Cincinnati has proudly helped these local builders exceed their clients expectations.
Wilson Custom Homes
Sterling Homes
Allen Frey Builders
Legacy Builders Group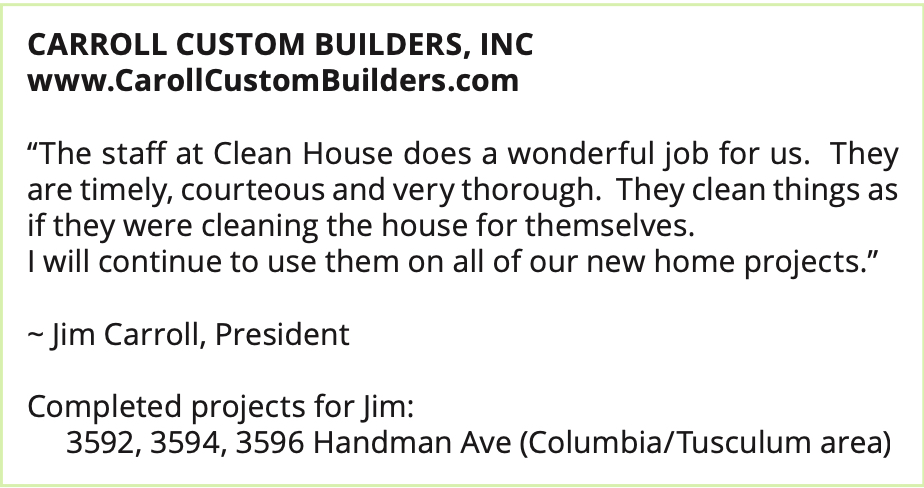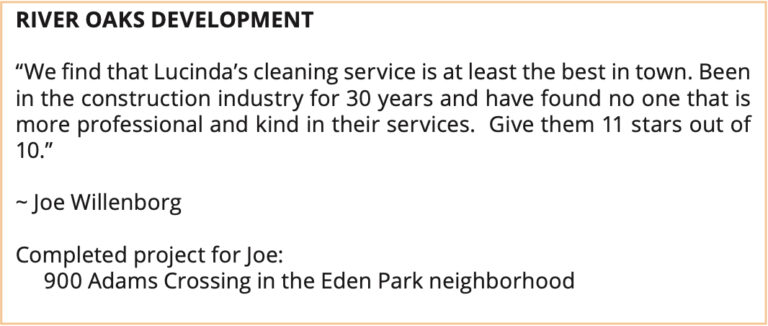 Jerry Reeves
Bryan O'Donnell
Camden Homes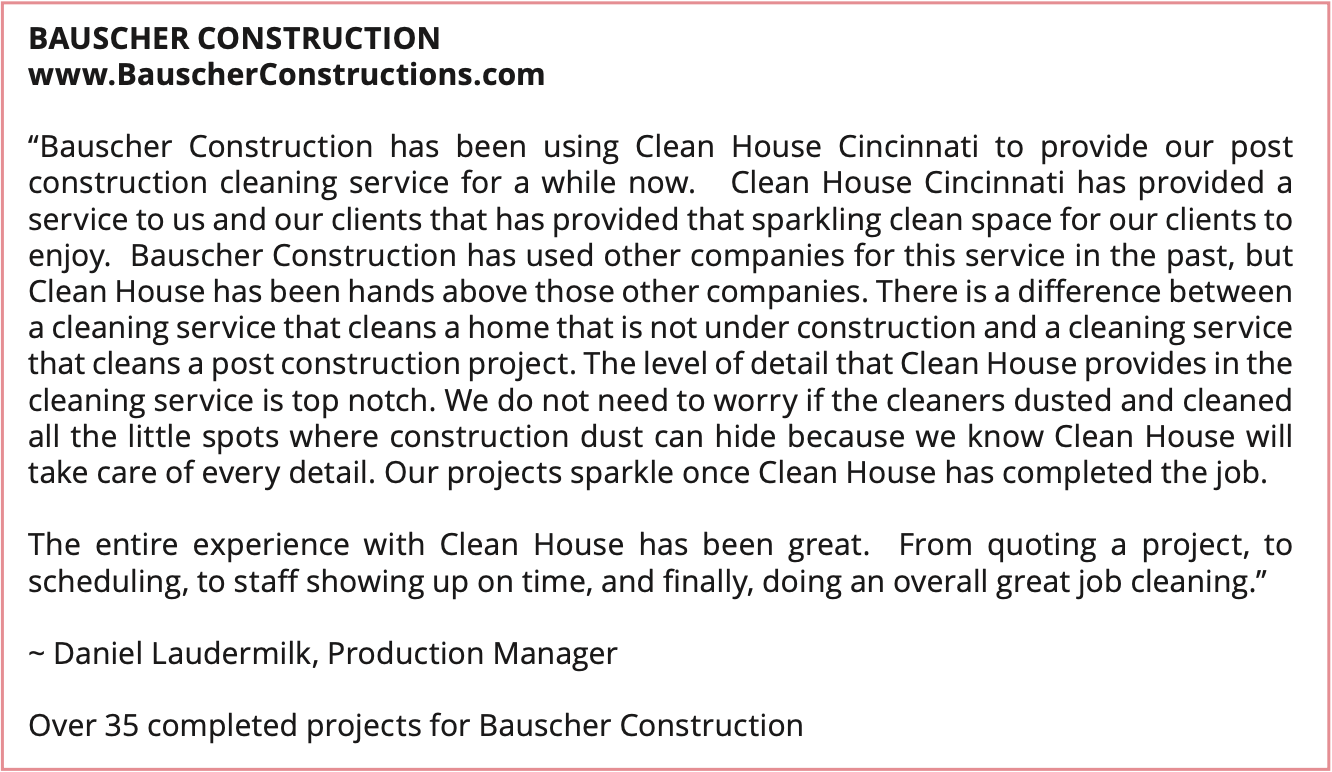 Feel free to contact us with this form, or call the office at 513-808-7299.